Diary from Santa Cruz
By Ramón Cervino
from "Economy of Communion - a new culture" N.32 - December 2010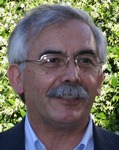 On Friday, July 16, a year-long dream began to become a reality in La Paz, Bolivia, at an altitude of three-thousand-eight-hundred meters. Arriving in Santa Cruz, only 400 meters above sea level, we already feel very cold thanks to the strongest "surazo" (a mass of cold air) that the area has seen in the last few decades. It has transformed the city from its humid tropical climate into a true icebox (even more so as domestic heating does not exist).
In the afternoon of the first day, the EoC was presented to entrepreneurs, scholars and the local community. The Seminar began the next day. It was coordinated by Santiago Nishisawa from the EoC Commission of Bolivia.
There were 31 Bolivians and many participants from Mexico, Ecuador, Paraguay, Chile and Peru. There was also big group from Argentina. It included four people from Santa Maria of Catamarca, the small town in the Andes of North Argentina, in the Calchaquí Valley, where Chiara's ideal first arrived in South America.
Then, two people came from Spain. One was Paco Toro, an entrepreneur who was key to understanding
the recent development of the EoC in Bolivia. The other was Javier Espinosa, president of the EoC Association in Spain, who was with me when we first had the idea to hold this meeting. Finally, we had a special guest, Luigino Bruni.The program was open and many experiences of businesses and entrepreneurs were shared, including those of Tinku Kamayo of Santa Maria and the business of Paco Toro. They made it possible for us to see the fruits of choosing the EoC as a lifestyle.
After dinner, participants enjoyed a show of typical Bolivian dances and a magic act by Galo Pozo from Ecuador, who surprised everyone by underlining the seminar's topics like the distribution of profits in his numbers.Luigino Bruno spoke in different moments, and on Sunday, he spoke about forgiveness and blessing, of the wound that we often experience when we decide to established a deep relationship with the other, and how this wound is transformed into a blessing. He underlined that there is no blessing without a wound. It was a moment of deep, extraordinary communion.
It's difficult to describe what we lived. Many more came than were expected, overcoming many difficulties. Without a doubt, it was a luminous, joyful and innovative experience, one of deep communion for everyone.We had come together as the EoC of all of Spanish-speaking Latin America, and we brainstormed about school for youth, a virtual classroom, a traveling group to help the weakest realities, a Bolivian EoC commission at the service of projects for all countries of Latin America.
Monday, we visited a school called La Guardia, just 40 km outside of Santa Cruz, which has developed in an impressive way. There is also a bakery there, which Jorge has been running for two years now. They only have a few payments left to make in order to pay off the initial loan received from the EoC. Now, they are looking for a marketing consultant to analyze which products they could put on the market.
After this experience in Bolivia, the EoC will discover new ways ahead. Three years ago, Paco Toco took the initiative to use his business's profits to begin a project in Bolivia. At the beginning it seemed like a questionable decision, but three years later the results show that it was a valid contribution. Luigino Bruni confided that he found a lot of life here, as well as a profound experience. "Because of the fruits experienced, these seven days seem like seventy times seven days: the Earth is full of your Spirit, Lord", a discovery of new prospects.
For me, this experience has meant a true transformation, a new understanding, a deep and open communion, a moment of intense light. I enjoyed the freshness of the charism, and I rediscovered myself as a part of the "Work of Mary", the presence of Mary in history.Now, we need to share these dreams with everyone and work to make them come about. The first date set is the Summer School for youth, which will be held from January 17-22, 2011, in Argentina's small town, Mariapolis Lia.